This renaissance underbust corset has a lace-up back with a shaping and supportive plastic frame that fits perfectly to your shape. Team it with black lace leggings for a fabulous hourglass figure. Change up your style with this bridal corset top!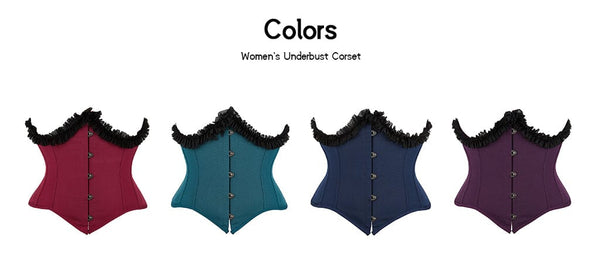 Bridal Underbust Corset Top Feature:
Underbust Corset Top Color:
Red, Blue, Purple, Green
Underbust Corset Top Style:
1. Plus size waist trainer for the lower belly.
2. Easy access hook & eye front, classic lace-up closure.
3. Underbust corset with lace trim.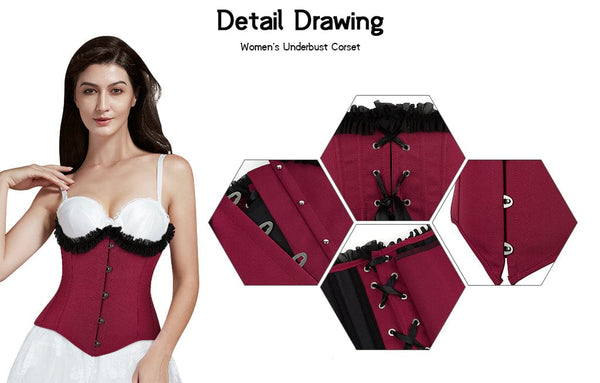 How to Find Your Perfect Size for Bridal Corset Top?
The bridal corset bodysuit is designed by waist size, please choose your corset according to your waist size. Before purchasing, carefully check the size chart.
Four Steps to Wear Bridal Underbust Corset Top:

Our Delivery Country
Our vintage underbust corset tops for women are shipped to nearly 60 countries around the world, and we will provide you with the best service. We hope that everyone who likes cosplay can have a renaissance medieval costume.
About Us
Cozy renaissance corset costume from Meet Costumes. As an experienced and stylish online corset store, we are committed to providing the most fashionable costume corset tops for women who love cosplay. If you are interested, check our homepage for more stylish and comfortable bustier costumes.